Analysis of the Need for the Development of a Lecturer Performance Model Based on the Pangadereng Version of Kajao Laliddong
Keywords:
Performance, Lecturer, Pangadereng
Abstract
The motivation for this research is to improve lecturer performance through the use of a performance development model based on pangadereng version of Kajao Laliddong, and the purpose of this study is to define the requirements for a pangadereng-based lecturer performance development model at IAIN Bone. The research was directed at lecturers at IAIN Bone. This is survey research using a quantitative descriptive research method; the population is all lecturers at IAIN Bone; the sample size is 95 people; the sampling technique is simple random sampling; the research instrument is a questionnaire; the study's findings indicate that lecturers' performance in the field of education and teaching is moderate/good enough. The average score of 3.01 in the field of research falls into the moderate/good enough category, while the average score of 3.06 falls into the moderate/good enough category in the field of community service. Overall, it indicates that the lecturer's performance is moderate/good enough, with an average score of 2.98. According to the study's findings, the performance of lecturers at IAIN Bone still requires growth in order to increase the lecturer's performance. Thus, pangadereng version of Kajao Laliddong-based model of lecturer performance development is projected to promote lecturer performance in a positive way, directed by the values of lempu, amaccang, ada togeng, siri', getteng, awaraningeng, and nyamengkininnawa. -ade', rapang', and wari'.
References
Sutrisno E. Manajemen Sumber Daya Manusia. Jakarta: Kencana Prenada Media Group; 2010.
Kementerian Hukum dan HAM. UNDANG-UNDANG REPUBLIK INDONESIA NOMOR 14 TAHUN 2005 [Internet]. 2005. Available from: https://jdih.kemenkeu.go.id/fulltext/2005/14tahun2005uu.htm
Jones J, Jenkin M, Lord S. Developing effective teacher performance. California: SAGE Publishing Company; 2006.
Huffman D, Thomas K, Lawrenz F. Relationship Between Professional Development, Teachers' Instructional Practices, and the Achievement of Students in Science and Mathematics. School Science and Mathematics. 2003 Dec 1;103:378–87.
Moore S, Kochan F. Principals' Perceptions of Professional Development in High- and Low-Performing High-Poverty Schools. International Journal of Educational Reform. 2013 Apr 1;22(2):167–81.
Riadi S. LATOA: ANTROPOLOGI POLITIK ORANG BUGIS KARYA MATTULADA "SEBUAH TAFSIR EPISTEMOLOGIS." Pangadereng : Jurnal Hasil Penelitian Ilmu Sosial dan Humaniora. 2019 Jul 14;5(1):30–45.
Ichsan KR. Perguruan Tinggi: Nahkoda Pengawal Masyarakat Dalam Deruan Ombak Globalisasi [Internet]. PMII NGALAH. 2007 [cited 2022 Feb 8]. Available from: https://pmiingalah.wordpress.com/2007/06/16/perguruan-tinggi-nahkoda-pengawal-masyarakat-dalam-deruan-ombak-globalisasi/
Tim Fakultas Ilmu Pendidikan. PEDOMAN PENILAIAN KINERJA DOSEN [Internet]. FAKULTAS ILMU PENDIDIKAN UNIVERSITAS PENDIDIKAN INDONESIA; 2009. Available from: http://file.upi.edu/Direktori/FIP/JUR._PEDAGOGIK/195009081981011-Y._SUYITNO/Pedoman_kinerja.pdf
Piscayanti KS. PENGARUH SERTIFIKASI DOSEN TERHADAP KINERJA PENGAJARAN DOSEN UNDIKSHA. Jurnal Ilmu Sosial dan Humaniora [Internet]. 2015 [cited 2022 Feb 8];4(1). Available from: https://ejournal.undiksha.ac.id/index.php/JISH/article/view/4922
Rohmah DUM, Luketsi WP, Windarwati S. ANALISIS ORGANOLEPTIK EDIBLE STRAW DARI BUAH NANAS (ANANAS COMOSUS L.) SUBGRADE VARIETAS QUEEN. Agrointek : Jurnal Teknologi Industri Pertanian. 2020 Mar 31;14(1):24–35.
Kementerian Pendidikan Indonesia. PERATURAN MENTERI PENDIDIKAN DAN KEBUDAYAAN REPUBLIK INDONESIA [Internet]. 2020. Available from: https://jdih.kemdikbud.go.id/arsip/Salinan%20PERMENDIKBUD%203%20TAHUN%202020%20FIX%20GAB.pdf
Hamid A. Sejarah Bone. Bone: Dinas Kebudayaan dan Pariwisata Kabupaten Bone; 2007.
Sugiyono. Metode Penelitian dan Pengembangan (Research and Development) : Untuk Bidang Pendidikan, Manajemen, Sosial, dan Teknik. 1st Ed. Bandung: Alfabeta; 2017.
Kementerian Pendayagunaan Aparatur Negara dan Reformasi Birokrasi. Permen PAN & RB No. 17 Tahun 2013 tentang Jabatan Fungsional Dosen dan Angka Kreditnya [Internet]. JDIH BPK RI. 2013 [cited 2022 Feb 8]. Available from: https://peraturan.bpk.go.id/Home/Details/132783/permen-pan-rb-no-17-tahun-2013
Kementerian Riset, Teknologi, dan Pendidikan Tinggi. Permen Ristekdikti No. 20 Tahun 2017 tentang Pemberian Tunjangan Profesi Dosen Dan Tunjangan Kehormatan Profesor [Internet]. 2017. Available from: https://peraturan.bpk.go.id/Home/Details/140850/permen-ristekdikti-no-20-tahun-2017
Matthes BF. Boeginesche chrestomathie. Amsterdam; 1872.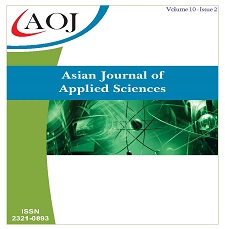 Downloads
How to Cite
Arisal, Ahmad, A., & Samad, S. (2022). Analysis of the Need for the Development of a Lecturer Performance Model Based on the Pangadereng Version of Kajao Laliddong. Asian Journal of Applied Sciences, 10(2). https://doi.org/10.24203/ajas.v10i2.6920
License
Copyright (c) 2022 Arisal, Arifin Ahmad, Sulaiman Samad
This work is licensed under a Creative Commons Attribution-NonCommercial 4.0 International License.
Papers must be submitted on the understanding that they have not been published elsewhere (except in the form of an abstract or as part of a published lecture, review, or thesis) and are not currently under consideration by another journal published by any other publisher.
It is also the authors responsibility to ensure that the articles emanating from a particular source are submitted with the necessary approval.
The authors warrant that the paper is original and that he/she is the author of the paper, except for material that is clearly identified as to its original source, with permission notices from the copyright owners where required.
The authors ensure that all the references carefully and they are accurate in the text as well as in the list of references (and vice versa).
Authors retain copyright and grant the journal right of first publication with the work simultaneously licensed under a Attribution-NonCommercial 4.0 International that allows others to share the work with an acknowledgement of the work's authorship and initial publication in this journal.
Authors are able to enter into separate, additional contractual arrangements for the non-exclusive distribution of the journal's published version of the work (e.g., post it to an institutional repository or publish it in a book), with an acknowledgement of its initial publication in this journal.
Authors are permitted and encouraged to post their work online (e.g., in institutional repositories or on their website) prior to and during the submission process, as it can lead to productive exchanges, as well as earlier and greater citation of published work (See The Effect of Open Access).
The journal/publisher is not responsible for subsequent uses of the work. It is the author's responsibility to bring an infringement action if so desired by the author.