The Role of Structural Contexts of the Pahlavi Government and Shiite Political Islam in the Formation of the Iran Revolution in 1979
Keywords:
Shiite Political Islam, Revolution, Conflicts, Structures, Gaps.
Abstract
The present paper with an analytical-descriptive method is based on the theory of the collective behavior of Smelser in response to the question of how the Pahlavi government's structural background influenced the formation of the 1979 Islamic Revolution of Iran. Before the Islamic Revolution, Iran, like other societies, was composed a set of structures. The actions of the Pahlavi discourse triggered the stressors within these structures and eventually created gaps and conflicts in them. In such circumstances, a kind of structural unbalance arose. As a result, it put pressure on social forces and made the situation unjust, inefficient, and retarded in the public's view. These social forces were disintegrated and social groupings emerged, which created a volatile situation and, consequently, favorable conditions for collective movement in society. In this regard, ideas were formed that sought change and justice in Iran. Shiite political Islam was more effective than any other public belief and with the leadership of Ayatollah Khomeini and with the accelerating factors towards the revolution; it provided the conditions for revolutionary developments in Iran and ultimately led to the formation of the Islamic Revolution of Iran.
References
Abrahamian E., (1999) Iran Between Two Revolutions, Translated by Ahmad Gol Mohammadi and Mohammad Ebrahim Fattahi, Tehran, Ney Publishing.
Azadanloo H., (2007) Introduction to the Basic Concepts of Sociology, Tehran, Second Edition, Ney publishing.
Afzali R., (2007). Modern State in Iran, Qom, Mofid University Publishing.
Akhavan Mofrad R., (2002) Ideology of the Iranian Revolution, Tehran, Imam Khomeini Research Institute and Islamic Revolution Publishing.
Basharieh., H. (2014). Revolution and Political mobilization. Tehran: University of Tehran Press.
Barkhordari, A. (2020.a). Rethinking Two Scientific Currents, Westernism and Philosophical Orientation, in Iran of the Islamic Republic Era. Journal of Sociological Research. V, 11.N, 2. P 23-38. https://doi.org/10.5296/jsr.v11i2.17008
____________ (2020.b). Ntionalism in the Thought of the First Modern Thinkers of Iran. International Journal of Advanced Research in Management and Social Sciences.V, 9. Issue, 3. P, 31-48.
____________ (2020.c).Systematization and the Model of Political Management in Contemporary Iranian Thinker's Idea.Journal of Social Science Studies 7 (2), 57-71. https://doi.org/10.5296/jsss.v7i2.16937
Beblawi H. luciani G. (1997). The rentier state. London: cromhelm
Cohen B J., (2005) Introduction to Sociology, translation by Gholam Abbas Tavassoli and Reza Fazel, Tehran, 16th Edition, Samt publication.
Foran J., (2003) Fragile resistance: Social transformation in Iran from 1500 to the revolution, translation by Ahmad Tadayin, Tehran, Fourth Edition, Rasa publishing.
Goldi J and Columbus W L., (1997) A dictionary of the social sciences, Mustafa Azkia and others, Tehran, first edition, Maziar publishing.
Gasiorowski M J. (1993) U.S. Foreign Policy and the Shah: Building a Client State in Iran. Jamshid Zanganeh, Tehran, Rasa publishing.
Hakimi M R., (2010) the Interpretation of the Sun. Tehran, Islamic Revolution Documentation Center Publishing.
Katouzian M A H., (2002) Nine Articles in Iranian Historical Sociology, translation by Alireza Tayeb, Tehran, Second Edition, Qomes publishing.
ــــــــــــــــــــــــ -., (1993) Iranian Political Economy. Translated by Mohammad Reza Nafisi and Kambiz Azizi, Tehran, Papyrus publishing.
Keddie N.R., (1989) Roots of Revolution: An Interpretive History of Modern Iran, translated by Abdul Rahim Gavahi. Tehran, Pen publishing.
ــــــــــــــــــــــــ -(2010) Why Has Iran Been Revolutionary?, Trans Fardin Qureshi, Matin Magazine, No. 2.
Kamali M., (2002) Civil Society, State and Modernization in Contemporary Iran, Tehran, open publishing.
Lavasani S.,(1993) State and Government in Iran, Tehran, Language pile of books Publishing.
Lotfiiyan S.,(1999), Army and Islamic Revolution of Iran, Tehran, First Edition, Islamic Revolution Documentation Center Publications.
Madani J., (1989) Contemporary Iranian Political History, Qom, Vol. 2, Islamic Publications Office.
Mousavi Khomeini R., Sahifah Noor, Imam Khomeini Publishing Institute, Tehran, vol. 1 and 3.
Moein., M. (1981). Persian Dictionary. Vol. 1. Tehran: Amirkabir Publications.
Moshirzadeh., H. (1995). A brief look at the theories of revolution in the social sciences, the Islamic Revolution and its roots. Collection of articles (1), Qom.
Niyazmand R., (2004) Shiites in Iranian History, Tehran, Hekayate Galam Novin publication.
Naraqi E., (1993) From Palace to Prison: Inside the Iranian Revolution, translated by Saeed Azari, Rasa publishing.
Ricardo D.,(1995) On The Principles of Political Economy and Taxation, translation by Habibolah Teymouri, Ney publishing chapters 2, 3, and 5.
Rubin B., (1363) The War of Powers in Iran, translation by Mahmoud Mashraqi, Tehran, First Edition, Ashtiani Publications.
Rafi Pour F.,(1996) Development and Conflict, Tehran, Shahid Beheshti University Press.
ـــــــــــــــــــــــ -(1999) Social Anatomy, Introduction to Applied Sociology, Tehran, stock company Publishing.
Rajabloo., A.(1996). A Theoretical Reflection on the Concept of Revolution, Presence journal, No. 16. Http: //ensani.ir/fa/article/53620.
Sabagh Jadid J.,(2007) The Islamic Revolution of Iran a Movement of Value, Tehran, Documentation Center of the Islamic Revolution publishing
Shekari A Q.,(2000).Theory of the Educated State and the Islamic Revolution, Tehran Revolutionary Documentation Center.
Smileser N.,(2001) Theory of Collective Behavior, translation by Reza Dezkam, Tehran, New Findings Publishing.
Strauss. L. (1994). What is political philosophy? Trans Farhang Rajaee. Tehran: Scientific and Cultural Publications.
Vahdat F., (2003) God and jaggernaut: Iran's intellectual encounter with modernity, translation by Mehdi Haghighatkhah, Tehran, Phoenix publication.
Weber M.,(1995), Economy and Society, Abbas Manouchehri and Mehrdad Torabi Nadzad and Mostafa Emadzadeh, Tehran, Mola publication.
Zare A., (2000) the Last Revolution of the Century, Qom. First Edition, Maaref Publications, Vol 1.
Ziba Kalam S., (1993) an Introduction to the Islamic Revolution, Tehran, First Edition, Roozana.
Zonis M., (1991) Majestic failure: the fall of the Shah, Translated by Ismaeil Zandi and Batuol Saeedi, Tehran, Noor Publishing.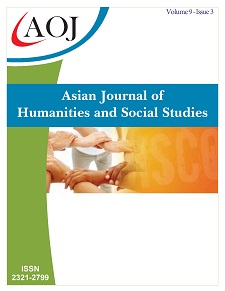 Downloads
How to Cite
Barkhordari, A. (2021). The Role of Structural Contexts of the Pahlavi Government and Shiite Political Islam in the Formation of the Iran Revolution in 1979. Asian Journal of Humanities and Social Studies, 9(3). https://doi.org/10.24203/ajhss.v9i3.6619
License
Copyright (c) 2021 Aref Barkhordari
This work is licensed under a Creative Commons Attribution-NonCommercial 4.0 International License.
Papers must be submitted on the understanding that they have not been published elsewhere (except in the form of an abstract or as part of a published lecture, review, or thesis) and are not currently under consideration by another journal published by any other publisher.
It is also the authors responsibility to ensure that the articles emanating from a particular source are submitted with the necessary approval.
The authors warrant that the paper is original and that he/she is the author of the paper, except for material that is clearly identified as to its original source, with permission notices from the copyright owners where required.
The authors ensure that all the references carefully and they are accurate in the text as well as in the list of references (and vice versa).
Authors retain copyright and grant the journal right of first publication with the work simultaneously licensed under a Attribution-NonCommercial 4.0 International that allows others to share the work with an acknowledgement of the work's authorship and initial publication in this journal.
Authors are able to enter into separate, additional contractual arrangements for the non-exclusive distribution of the journal's published version of the work (e.g., post it to an institutional repository or publish it in a book), with an acknowledgement of its initial publication in this journal.
Authors are permitted and encouraged to post their work online (e.g., in institutional repositories or on their website) prior to and during the submission process, as it can lead to productive exchanges, as well as earlier and greater citation of published work (See The Effect of Open Access).
The journal/publisher is not responsible for subsequent uses of the work. It is the author's responsibility to bring an infringement action if so desired by the author.